What is a Snapchat streak?
       A Snapchat streak is when you log into the social media platform Snapchat and see the flame sign next to the name of a buddy with a numerical digit. Because you must send snaps every 24 hours, your streak develops every day, and you can enjoy the fun with your friends and family.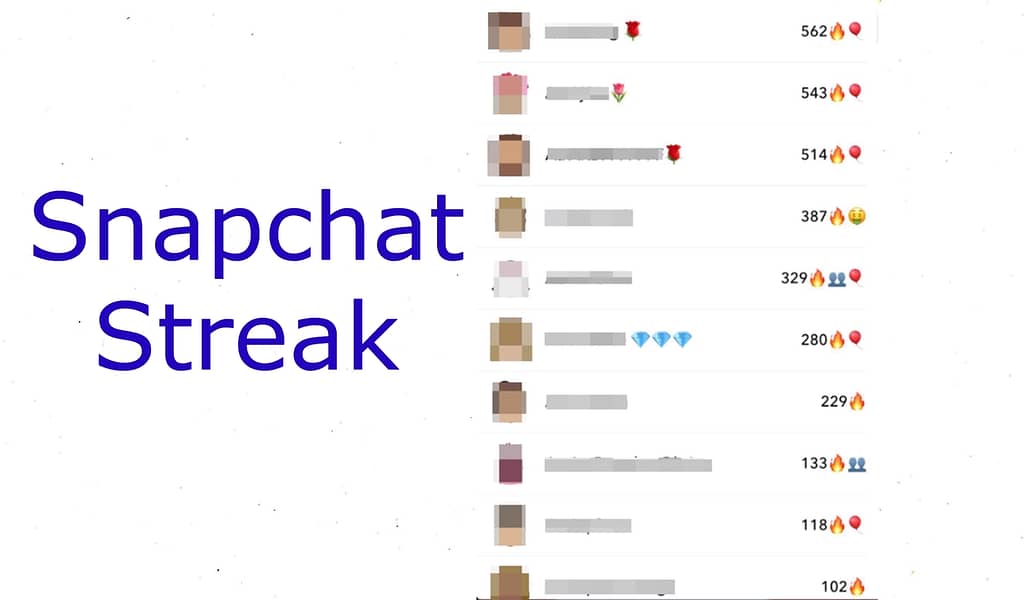 How does Snapchat Streak Work?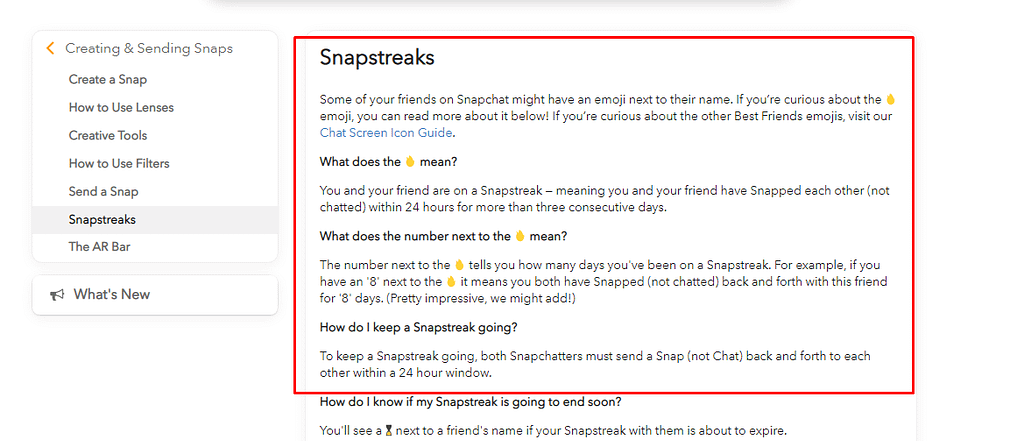 Snapchat is a fun software that allows users to share anything, such as photographs, texts, and videos, in the form of 'Snaps.' One feature that distinguishes this social media site from others is that snaps appear for a brief period of time before disappearing from users' screens. You have the option of sending a 'Snap' to a single person privately or posting it to your 'Story' to make it public for one day. Snap Streak, on the other hand, is the number of days that two friends have sent each other Snaps in a row. As a result, each day they send each other a Snap, their streak grows longer.
     One thing to keep in mind is that chats (files sent in the chat) do not count toward your streak. Snaps sent from your memories or from Snapchat Spectacles, on the other hand, do not contribute to your streaks. Furthermore, a voice or video call does not count toward a streak. The videos sent through the Snap function, however, are counted. It's also worth noting that this only applies to individuals; sending a Snap to a group or adding one to My Story does not qualify as a streak.
Reasons for losing a Snap Streak: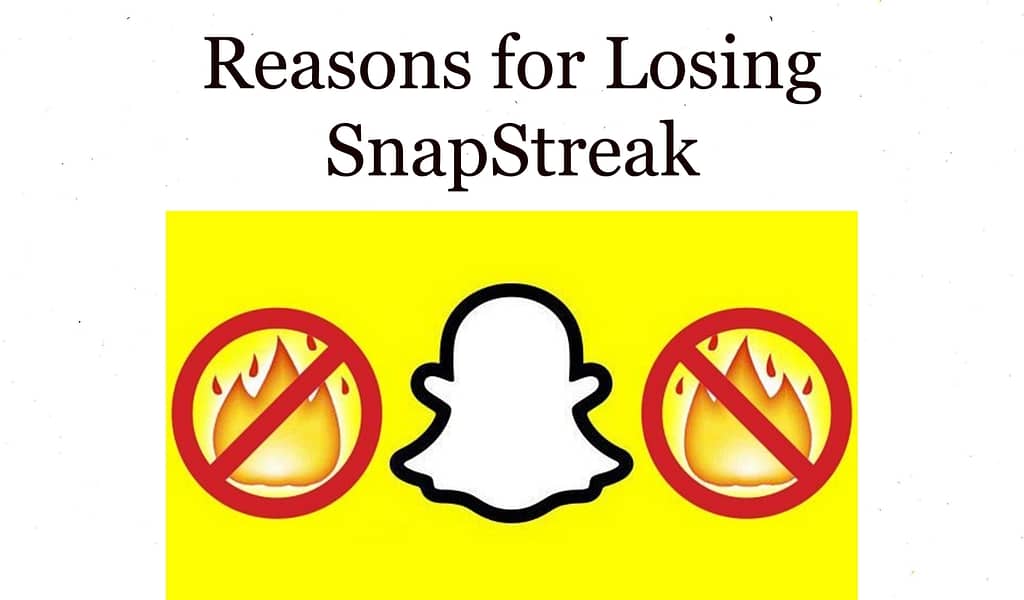 The most obvious cause for breaking a snap streak is because you or a friend did not send a Snap during a 24-hour period. However, you should not immediately blame the other person because it is sometimes the app's problem, not the other person's. Connectivity troubles are the most common cause of the app's failure. Snaps may not be able to reach the other person if one of the users is having trouble connecting to the internet or if the internet is extremely slow. In such cases, Snapchat will display a notification stating that the Snap was not sent. You can try it again, but you must first ensure that your Wi-Fi is operational. Users, on the other hand, will have to send it afterward, which is why you should submit a streak when you know you'll be home at specific times every day.
How to Recover Snapchat Streaks?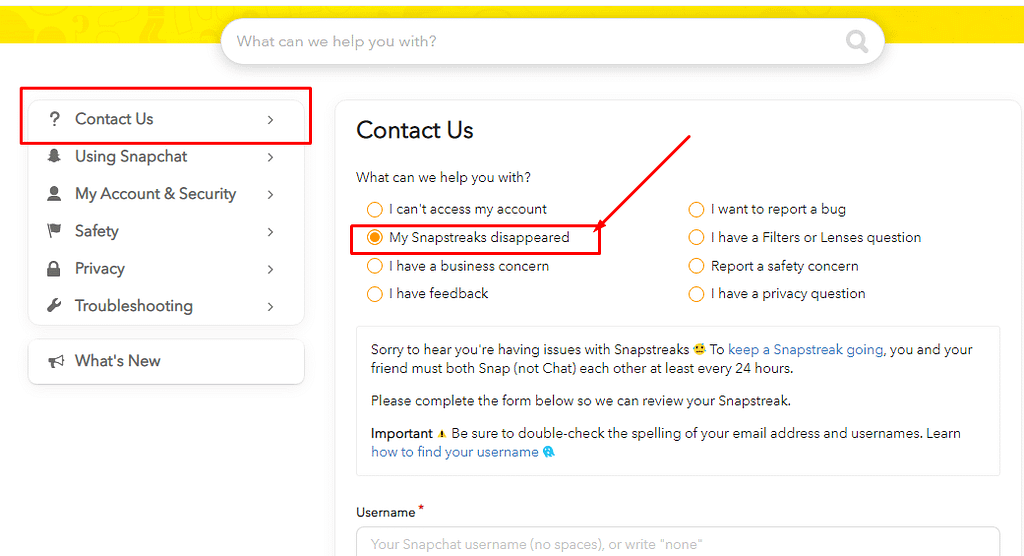 First and foremost, go to the Snapstreaks Snapchat help center by clicking here. As you can see in the image, there are a variety of alternatives under the heading "Contact us." Then touch on 'My streaks have vanished.'
As soon as you click on the "My streaks vanished" option, a form will display beneath the alternatives, as seen in the image. Now you must complete out all of the forms, beginning with the username and continuing through all of your personal information. You will be given a paragraph at the end of the exercise in which you must write a complete paragraph detailing the reasons why you lost your streak with a friend. "how to recover Snapchat streak"
Why are young people so interested in streaks?
      Snapchat streaks provide users a sense of rivalry and camaraderie. It's also a way for us to remember one another on a regular basis. Furthermore, young people desire to create Snapchat streaks in order to compete with their peers to see who has the most streaks. "how to recover Snapchat streak"
What Do the Snapchat Emojis Mean?
       Users should be aware that these emojis are not the same as Snapchat Trophies. Though these factors are linked, the more streaks you complete, the more likely you are to receive Snapchat Trophies. You'll be able to view all of your contacts who are Snapchat users if you go to the Chat section on your app. Some, if not all, of these names, would have been accompanied by various emojis.
If you talk to one friend frequently, a happy face will appear to the right of their name. This indicates that you are the greatest friends with that individual. If you're in charge of a Snap Streak with a friend, a fire emoji will display alongside their name, along with the numerical digits. When your Streak hits 100 days, Snapchat will congratulate you by displaying the "100" emoji beside the flame sign. "how to recover Snapchat streak"
If you forget to send a Snap within 24 hours of the last one, an hourglass emoji will display to the right of your name to alert you that you are late. So, if you happen to spot it, don't delay sending your photograph.
What is meant by losing a Snapchat streak?
      Before we go any further, we'd like to define the term "Snapchat losing streak." When we say "lose a streak," we mean that if one of two people on a streak with each other fails to send a snap during a 24-hour period, they lose their Snapchat streak. They'll then worry about how to reclaim their snap streak. However, there are situations when both parties send Snaps, but the Streak still vanishes. No one knows the answer, however, it appears to be a flaw within the program that is causing it to malfunction, particularly if you've recently installed an update.
You don't have to be concerned about your broken snap streak. We've put together a complete tutorial that will show you how to reclaim your Snapchat streak.
Point to remember:
Before we go into the specifics of how to reclaim a Snapchat streak, keep in mind that there are several limitations to reclaiming a Snapchat streak. The first is that you won't be able to restore your photos on a daily basis. As a result, you shouldn't make it a habit to break your Streak and turn to Snapchat every now and then. Another key consideration is that if a huge number of streaks have vanished, you may be dealing with a more serious issue, as this procedure is likely to only work with one contact. Because each submission is limited to one username, strive to reclaim your longest-running streak.
Conclusion:
 The above-mentioned advice is designed to show users how to reclaim their snapped streaks. If you like our essay or have any questions, please leave them in the comments area!
Q. How do you recover lost streaks?
Ans: To get your line back, visit SnapChat's website> Support>. You'll find a section about losing your Snap Streak. Once there, if you write to them saying you have a connection problem with the app, such as it won't let you send your Snap or anything, they'll restore your line. I Will be back to you about
Q. How do I get my streak back in 2021?
Ans: To contact SnapChat, launch the Snapchat app, and go to Settings. Scroll down to 'Need help' under 'Support'. Now select 'Contact Us', and select the 'My Snap Streaks Missing' option. This will give you a form that you must fill out correctly.
Q. How long does it take to restore snap streak?
Ans: You must receive a response within 24 hours. If Snapchat restores your lost line, then it will also appear on your account and your friend's account.
Q. Does Snapchat restore streaks?
Ans: If SnapStreak is missing, how to recover SnapStack. So, the first bad news: if you've lost your line because you or your friend failed to send a snap for over 24 hours, there's really nothing you can do to restore your streak.
Q. Why did my streaks disappear?
Ans: Even in spite of all the efforts in the world, people are known to lose Snap Streak for technical reasons. If your cause disappears for no apparent reason, you can contact Snapchat support and ask them to reactivate, and they will. The company knows (and promotes the idea) that it's a big deal for some people.
Q. What happens after 1000 streak on Snapchat?
Ans: If you've ever been on a 100-day journey, you'll know that you have a trophy open and a 100-day fire emoji in your cabinet. When you reach the 1000 day limit, you'll also get the 1000 Day Snapchat Streak Trophy unlocked, and you'll get the 1000 Day Fire Emoji.
Q. How do you lose a streak quickly?
Ans: A-line occurs when you speak to each other within 24 hours of each other for at least 3 days. To lose the line, don't just bounce each other for 24 hours. In my experience, they give you a little bit of time with a 24 hour period, so you won't lose it after 24 hours when you snatch each other.
Q. How do you know who lost the streak?
Ans: If you drag your friend and he doesn't pick you up within 24 hours, well, you'll lose your way. You'll know when you see an hourglass emoji next to the name of the friend you're on a streak with.
How to Recover Snapchat Streak
How to Recover Snapchat Streaks 2021
How to Recover Snapchat Streaks
How to Recover Snap Streaks
How to Recover Streak on Snapchat
How to Recover Snapchat Streaks Free
How to Recover Snapchat Streak Fast
How to Recover Snap Streaks 2021