The majority of people have one or two email accounts that they utilize. A phone number is required regardless of the email platform you use. Up to five email accounts can be linked to a single phone number. However, did you know you can have many email accounts without supplying a phone number? So, let's look at how to make a Gmail account with a password without using your phone number in more detail.
When creating an email account, entering the phone number is a bit of a pain. Furthermore, because one phone number is limited to five accounts, you will be unable to create further accounts if you do not have another phone number. As a result, you can sign up for Gmail without utilizing an email generator or providing a phone number, OTP, or confirmation. The procedure is straightforward, and all you'll need is your Android phone.
Here's how to use your smartphone to make a fake Gmail account with a password: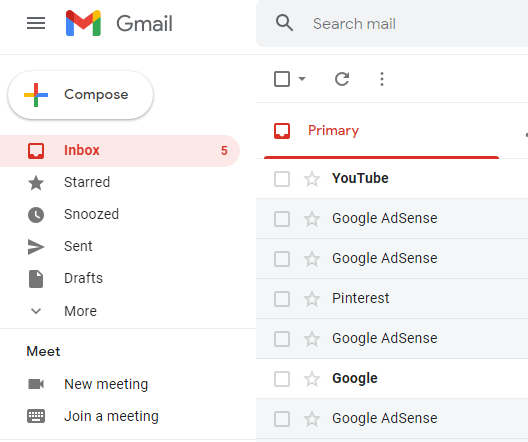 To begin, use your phone to access the Gmail app. It is preferable to create this account using your mobile data to avoid being obstructed.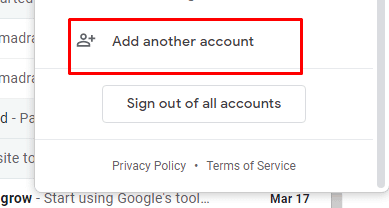 Find a menu button with three stripes symbol in the Gmail app. When you click on the Menu, the 'Add account' section will appear in the list of alternatives.
When you click on 'Add account,' you will be given three options for email configuration: Google, personal, and exchange. For Gmail, go with Google.
As a result, the page will redirect to the Checking Info page, and then Create a Google Account page will appear. So, fill in the needed information and your first and last names, then click next to continue.
Step 5: Skipping Phone Number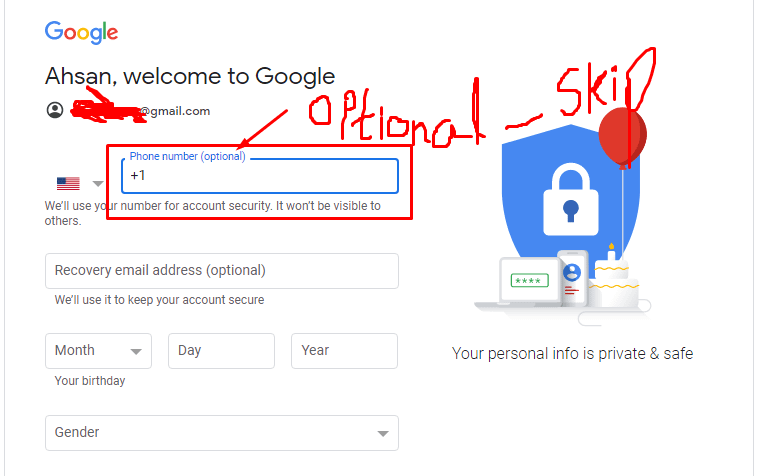 Following that, Google will ask you to submit a phone number, but you do not have to submit the required number. Instead, go straight to the skip button. You can get a phony Gmail account with a password and no OTP, confirmation, or phone number by doing so.
However, keep in mind that this method will only work on your Android smartphone and not on your PC or laptop. You can use your phony Gmail account as usual once you've made it, just like a regular Gmail account with a phone number.
The Advantages of Creating a Fake Gmail Account
You're probably wondering what the benefits of this procedure are. You won't get any more irritating spam messages, such as newsletters or free samples. Instead, they will be sent to your email's garbage folder. Furthermore, the fake Gmail account will assist you in maintaining your anonymity. You may not realize it, but email addresses that are linked to real data can be sold.
Creating Disposable Gmail Address
You can use generator choices to generate a disposable Gmail address in addition to generating a phony Gmail account with a password using your smartphone. You'll have a false account that can't be traced if you do it this way. 10 Minute Mail, MaskMe, and others are some of the best generators for creating a throwaway Gmail address.
Ways to Determine Whether an Email is Fake or Real
On a daily basis, you must get a large number of emails. Not every email, however, is sent from a legitimate account. In fact, everyone is getting a lot of emails from a phishing scam or a phony email account. A phishing scam is a hacker's assault communication that appears to be a legitimate message from a certain company. You will be asked to download a file or provide confidential information in response to this communication.
As a result, in order to establish if an email is genuine or not, you should certify your email address, which will protect you from receiving false emails. CAS produce digital certificates, which are an effective way to protect yourself from bogus email (Certificate Authorities). As a result, if you receive an email from a company instructing you to download a file or disclose confidential information, you should first inspect the email for a signature. The signature serves as a symbol of legitimacy and provides information about the sender's source email.
In a word, technology has advanced to the point where it is now possible to fabricate objects. As a result, you can use it to create a password-protected Gmail account. This has a lot of advantages, including keeping you away from spam and junk mail, protecting your privacy, and making it impossible to track you.
The method for creating a fake email or secondary email account is safe, and it can protect your primary email account from spam and harmful material. The account isn't necessarily bogus, but it functions as a backup and catch-all for non-personal correspondence. It can also be used for a variety of other things, such as sending emails without revealing your name.
Finding a good service provider to host the account is the first step in creating a phone email account. Some email providers will ask for your complete name and other personal information to verify your identity. Gmail accomplishes this, and though you can create a false or backup account, it will still be associated with your name in some way. When the email account is used to divert spam and unfiltered emails away from your primary address, this is OK.
Other popular email providers, such as Yahoo, MSN, and Hotmail, will suffice for a phony account. These are all solid solutions because they are permanent and can be used to combat spam and low-value email list signups in the long run. Save your primary address for critical correspondence, and simply delete all spam from your phony address with a bulk delete operation.
Other service providers can be easily found with a simple internet search. For short-term email account purposes, some even include a time limit. Use these accounts for spam and any temporary needs, but not for anything delicate or private. While it is normally easy to find a free service, some others may charge a price for an account.
Although the fake email address should never be used for unlawful purposes, it is useful for a variety of reasons. Many classified ad websites, for example, would employ a cover email address, but the email itself may still reveal your personal information. Using a phone account that isn't linked to your real name will help you maintain your privacy. This is necessary for personal privacy and security when communicating with strangers.
The account can also be used to collect all undesired email correspondence. Use the false account every time you make a purchase, enter a contest, or engage in any activity that requires an email address. For bank accounts and other critical purposes that require protection, use your genuine account. The fake account will absorb the danger of a hack, allowing the genuine account to concentrate on more critical tasks.
For your genuine and false accounts, use separate passwords. Overlapping passwords increases the chances of one or both accounts being compromised. If at all possible, avoid having communications between the two accounts. Keeping the accounts separate will ensure that they are never linked in any way.
Email Account Maintenance
Both authentic and phone accounts require regular maintenance. Blocking senders and utilizing the spam filter are required unless you never intend to read any messages received by the false account. Without an active spam filter, things can quickly spiral out of hand.
Check your email on a weekly or monthly basis and mark any unwanted emails as spam. To keep your inbox tidy, block any addresses that appear suspicious or dangerous, and delete all unwanted messages. Performing a quick round of maintenance once a week will save you hours of clean-up afterward. It also makes it simple to locate and connect with desired recent correspondence.
Q. How to make a fake Gmail account?
Ans: Often, a Web 2.0 application requires a valid email address to create an account. To maximize the security of the student's online experience, you can create a "dummy" Google Gmail account so you can control student accounts.
Q. Does a Gmail account require a phone number?
Ans: In general, when you create a new Gmail account, Google will ask you to verify the phone number. It used to be optional, but Google has made it mandatory. … In this case, you want an alternative way to create a Gmail account, which does not require your number.
Q. Can I have 2 Gmail accounts?
Ans: If you have more than one Google Account, you can sign in to multiple accounts at the same time. That way, you can switch between accounts without signing out and re-signing in. Your accounts have separate settings, but in some cases, your default account settings may apply.
Q. How do I get 100 Gmail accounts?
Ans: There are no length requirements for creating a 100 Gmail account. All you need is an Android phone to create a Gmail account without a phone number. And if you want to create a Gmail account over and over again without a cell phone number, you'll already need a PC or laptop.
Q. How do I clean out my Gmail inbox?
Ans: Check the Open Watchman at the top left of the screen and then select "All conversations that match this search." This will select each email in your inbox as you previously selected. Click the Trash icon and delete emails. Do this for any repetitive e-mail you want to delete.
How to Make a Fake Gmail Account
How to Create a Fake Gmail Account
How to Make a Fake Gmail Account Fast
How to Make a Fake Gmail Account With Password
How to Make a Fake Gmail Account Free
How to Create a Fake Gmail Account Fast and Free 2021
How to Make a Fake Gmail Account for Free
How to Make a Fake Gmail Account in 2021