How to Learn Freelancing at Home _ Start Freelancing Online
March 15, 2022
If you want to know how to learn freelancing at home, here is a complete and detailed guide for you.
You don't need a college degree to become a freelancer. All you need is a portfolio of skills to offer potential clients so they can hire you.
So in this article, we guide you on how to learn freelancing, where to learn freelance, and what skills are good to learn freelance.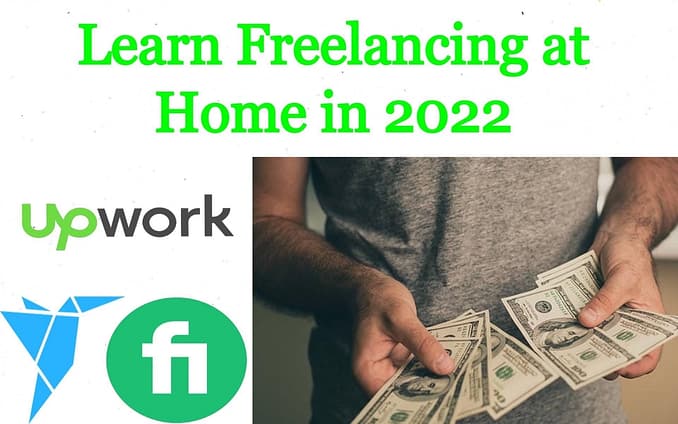 1. Find a good teacher online or offline.

First of all, find a good guide who can teach you skills or guide you.
Finding a mentor can be very helpful for you. A mentor is someone who is trained and experienced in the field of their professional skills and often offers guidance and counseling to others, but also because they are willing to help develop their skills.
Not only do mentors help you develop professionally, but they often spend some of their time guiding you because they believe that in return, it will be useful for you to share knowledge.
2. Find and learn the best and most profitable skills.

As you embark on your journey to becoming a freelancer, you need to be aware of yourself first. This is because you are driven by your interests and creativity, not by your boss or corporate mission statement.
You should make a note of your strengths and take advantage of them. Make sure you consider the advanced skills that you can offer to potential clients around the world and work on brushing off any software skills that may be needed to complete a project. Is.
Although choosing a freelancing expert is very important, choose it carefully.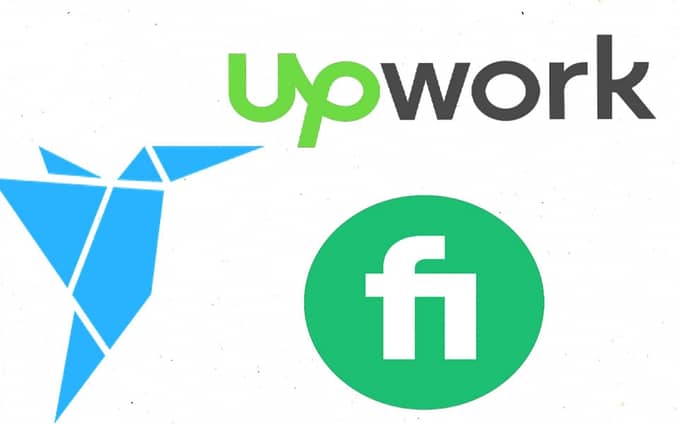 Top Best Freelancing Skills to Earn Money In 2022
1. Copywriter
Copywriting is one of the most sought-after freelance jobs in the world. If you want to become a freelance copywriter, you need to know the skills and strengths to be successful.
It requires attention to detail, the ability to research and analyze your location, and the passion to write well and gracefully. Copywriters are paid according to the number of pages they write.
2. Web development
In 2022, I am confident that the web development business will still be one of the best and most profitable businesses in Pakistan. Because from the point of view of IT, the Pakistani market is still lagging behind other countries. And the development of web and mobile applications is a hot trend in every industry.
3. Graphic designer
I would recommend a graphic designer as a freelancer in 2022. This is because it is one of the emerging sectors and is in high demand in the market.
The easiest way to get into this field is to get a certificate course and then start some freelance projects. The earning potential in this job is quite good.
3. Social Media Manager
The availability of social media marketing services is skyrocketing, and it will be common for businesses to hire someone to handle their social media.
If you want to get into social media marketing as a full-time job, this is not a bad idea at all. But it will not be profitable. In five years, you will be competing with other social media experts.
4. Video editor
Video editing is one of the easiest things to do at home. All you need to get started is some basic video editing software and of course a computer. Video editing is a really good option as a freelancer, especially when you are just starting.
Video editing is difficult because finding clients is not easy, especially when it is your first time.
So the best way to get started is to first create an online portfolio and start showcasing your work. You should also connect with fellow video editors on social media platforms such as Twitter and Facebook.
3. Learn and practice freelancing skills
You need more than luck to succeed in the affiliate business. You need more than luck to succeed in the affiliate business. You are the boss, so you can set your schedule.
So it doesn't matter when it is, whether it is morning or evening, or night time. It doesn't matter if you spend two or three hours a day doing this.
One of the most effective ways to do this is to stop this time regularly – and if possible for the long term – because if you don't do this regularly, it will get harder and harder over time. Goes away
4. Improve your skills and become a good freelancer.
In my opinion, you need to start with the things that you feel are your weak points.
For example, if you have poor confidence in speaking and writing English, make sure you take the time to practice the pages of your book that include those skills.
Check out the list below of what your learning, practice, and improvement goals should include:
1. Communication skills
2. Your designing skills.
3. Your marketing skills.
Communication skills are probably the most important asset for any freelancer and thus, when you start your freelancing business, they should be a top priority on your "to do" list.
Because without good communication skills, you will not get the job you are looking for. In this case, it is important to present yourself professionally.
5. Create an account on the best freelancing sites
This is the most important part. After completing all the above points, go and create your accounts on all the freelancing sites as it gives you more exposure and shows your work to as many people as possible. Want service and it gives you more potential clients. Helps you make more money as a freelancer.
Can a beginner do freelancing?

Freelancing can be difficult for beginners if they do not know where to look for jobs. And, the best places are freelance websites. They have different levels of jobs for freelancers. From entry level jobs to full time, there are countless opportunities for the development of freelancers around the world.
Can I do freelancing on mobile?

Freelancer mobile app lets you do just that. Available for Android and iOS users. These are just some of the mobile apps you can consider making it easier for you to work and collaborate with freelancers. Even if you are already using some of them.
Is freelancing difficult?

Freelancing is a great career choice, especially when you have a passion for the skills that you have to pay for. It allows you to shape your workday as you look fit and work with some amazing clients on some great projects. However, it is a difficult task, especially in the first few months and years.
Does Upwork pay well?

Yes, you can make good money with Upwork. Some experienced freelancers earn an average of $ 20 per hour and others can earn up to $ 60 per hour. This wide range means that the best-paid freelancers can earn up to $ 32,000 to $ 120,000 in annual revenue on Upwork.
Is Freelancer Free to Join?

Freelancer is free to sign up, create a profile, select project skills of interest, upload portfolio, receive project information, discuss project details with the employer, bid on projects ( Free members receive an initial 6 bids per month), and entry contests
Why do people fail in freelancing?

The reason (majority) of people fail is also: lack of time discipline (you have to spend a few hours a day looking for clients by bidding in different markets). Lack of patience (you are competing with the best of the best so be patient.